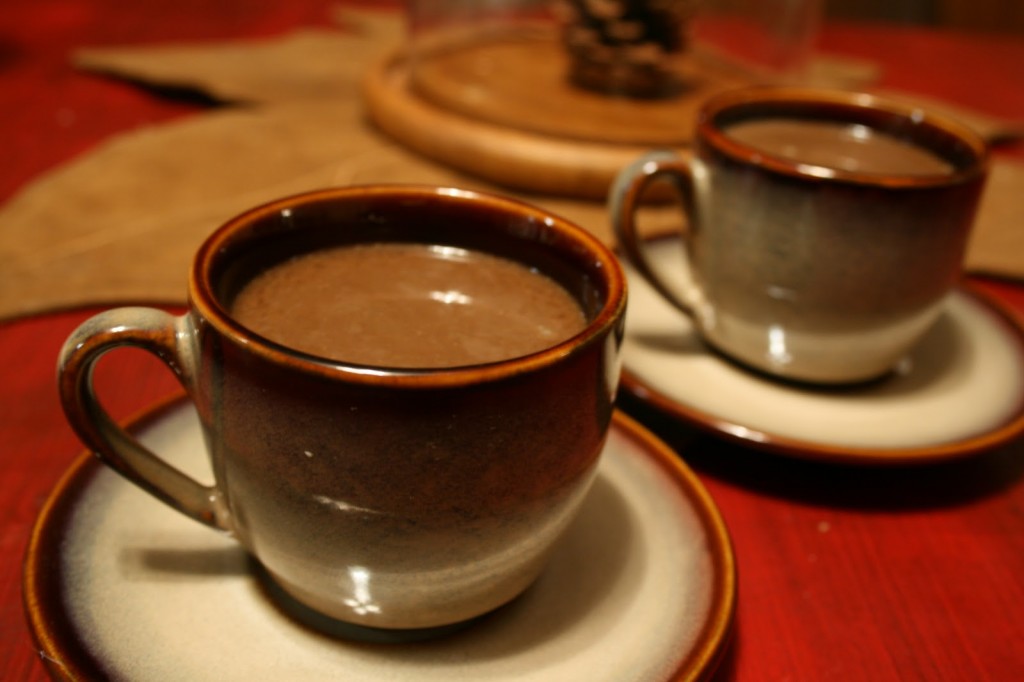 Tried this recipe last Friday. Left some of the grounds in the grinder and had nutmeg, cinnamon coffee for the morning. Definitely a keeper.
Preparation time: 20 minutes
You Will Need
1/2 cup ground dark roast coffee
1 tablespoon ground cinnamon
1/4 teaspoon ground nutmeg
5 cups water
1 cup milk
1/3 cup chocolate syrup
1/4 cup packed brown sugar
1 teaspoon vanilla extract
Whipped cream, optional
What to Do
1. In a small bowl, combine the coffee grounds, cinnamon and nutmeg; pour into a coffee filter of a drip coffeemaker. Add water; brew according to manufacturer's directions.
2. In a large saucepan, combine the milk, chocolate syrup and brown sugar. Cook over low heat until sugar is dissolved, stirring occasionally. Stir in the vanilla and brewed coffee. Ladle into mugs; garnish with whipped cream if desired.
Serves 6